Based on your choices, we recommend:
LightBridge™ Clear Low-E
with tinted glass

You want a home that is warm and comfortable but not too warm in Summer. In addition, you prefer the look of tinted glass. LightBridge™ glass will ensure that your home stays warm with tinted glass will help keep your house cooler in summer.
Features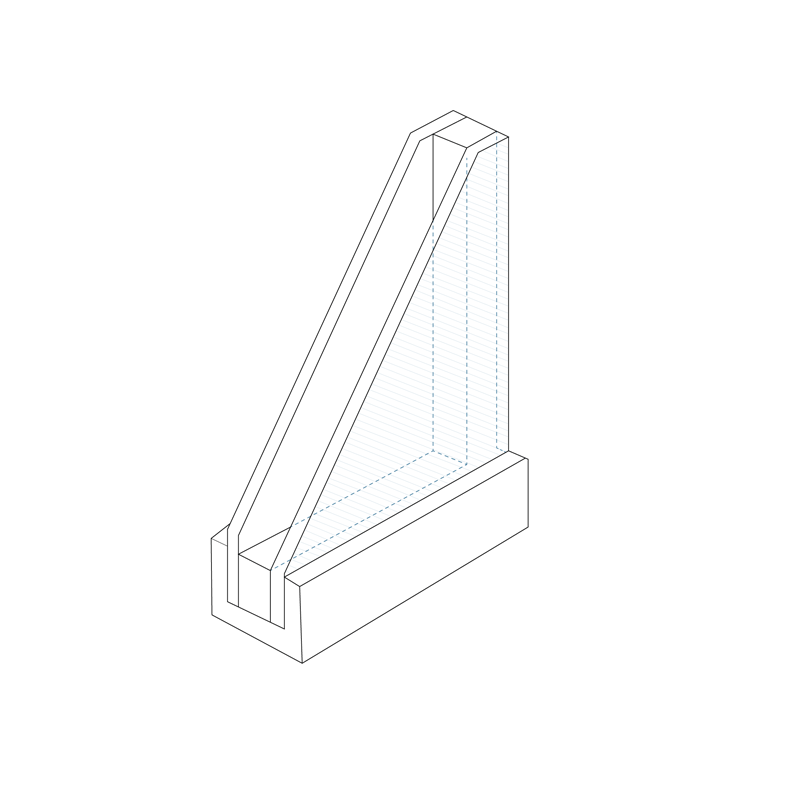 IGU
All LightBridge™ double glazing offers exceptional insulation combined through the use of clear low-e glass. The tint that LightBridge is paired with will restrict the intensity of the light, depending on the colour of the tint.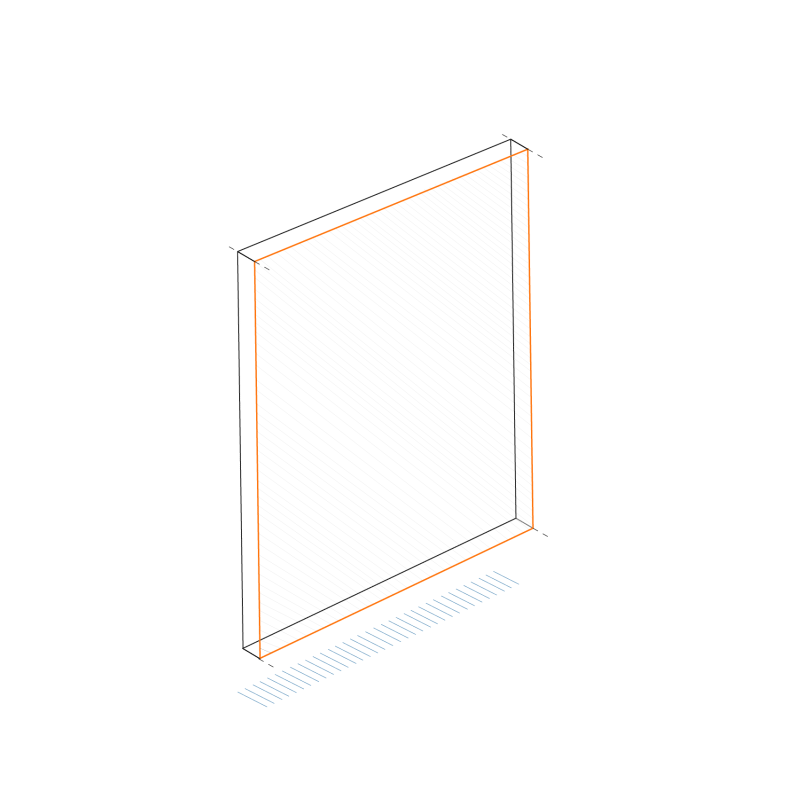 Low E Coating
The high performance coating is applied to allow natural light through without emitting radiant heat, maximising light and energy efficiency.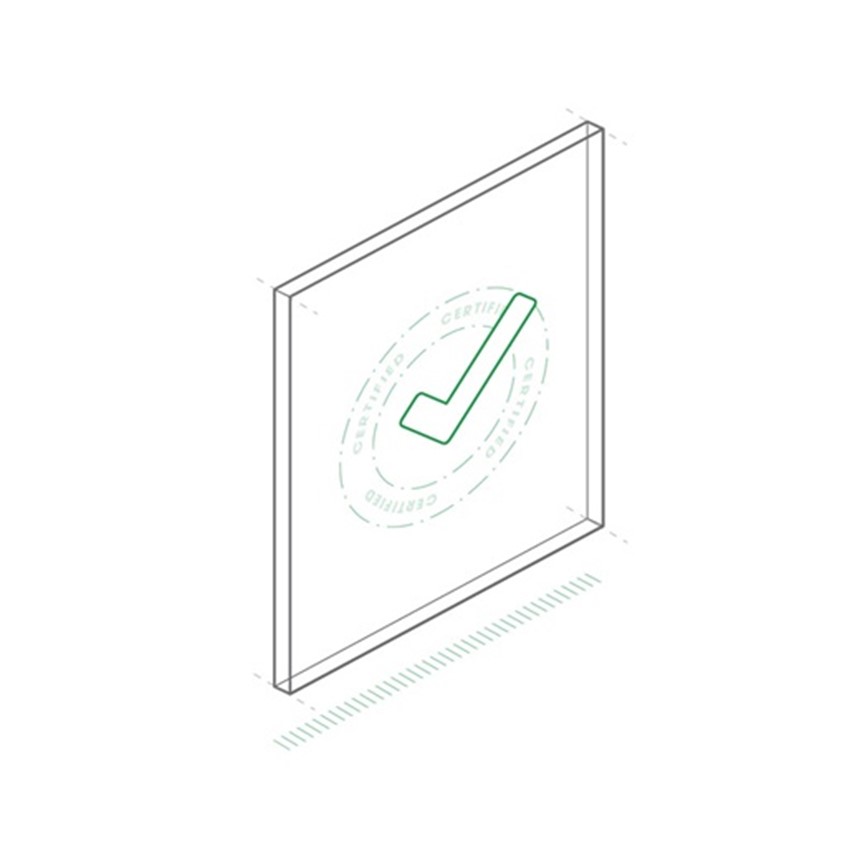 Tested & Certified
LightBridge™ is tested and certified to Grade A Safety glass standards.
Technical Specifications
6mm PerformaTech 206 / 14 / 6mm Clear
Neutral
6mm PerformaTech 206 / 14 / 6.38mm Clear Laminate
Neutral
6mm PerformaTech 206 / 14 / 6.5mm Clear VLam Silence Laminate
Neutral
6mm Clear / 14 / 6mm LightBridge
Clear
6.38mm Clear Laminate/ 14 / 6mm LightBridge
Clear
6.5mm Clear VLam Silence Laminate/ 14 / 6mm LightBridge
Clear
6mm Grey* / 14 / 6mm LightBridge
Grey
6mm Clear / 14 / 6mm Clear
Clear
6.38mm Clear Laminate/ 14 / 6mm Clear
Clear
6.5mm Clear VLam Silence Laminate/ 14 / 6mm Clear
Clear
6mm Grey*/ 14 / 6.38mm Clear Laminate
Grey
6mm Grey*/ 14 / 6.5mm Clear VLam Silence Laminate
Grey
6mm PerformaTech 206 / 14 / 6mm Clear
68%
6mm PerformaTech 206 / 14 / 6.38mm Clear Laminate
67%
6mm PerformaTech 206 / 14 / 6.5mm Clear VLam Silence Laminate
67%
6mm Clear / 14 / 6mm LightBridge
79%
6.38mm Clear Laminate/ 14 / 6mm LightBridge
79%
6.5mm Clear VLam Silence Laminate/ 14 / 6mm LightBridge
79%
6mm Grey* / 14 / 6mm LightBridge
37%
6mm Clear / 14 / 6mm Clear
78%
6.38mm Clear Laminate/ 14 / 6mm Clear
78%
6.5mm Clear VLam Silence Laminate/ 14 / 6mm Clear
78%
6mm Grey*/ 14 / 6.38mm Clear Laminate
37%
6mm Grey*/ 14 / 6.5mm Clear VLam Silence Laminate
37%
6mm PerformaTech 206 / 14 / 6mm Clear
0.38
6mm PerformaTech 206 / 14 / 6.38mm Clear Laminate
0.38
6mm PerformaTech 206 / 14 / 6.5mm Clear VLam Silence Laminate
0.38
6mm Clear / 14 / 6mm LightBridge
0.66
6.38mm Clear Laminate/ 14 / 6mm LightBridge
0.66
6.5mm Clear VLam Silence Laminate/ 14 / 6mm LightBridge
0.66
6mm Grey* / 14 / 6mm LightBridge
0.39
6mm Clear / 14 / 6mm Clear
0.81
6.38mm Clear Laminate/ 14 / 6mm Clear
0.81
6.5mm Clear VLam Silence Laminate/ 14 / 6mm Clear
0.81
6mm Grey*/ 14 / 6.38mm Clear Laminate
0.52
6mm Grey*/ 14 / 6.5mm Clear VLam Silence Laminate
0.52
SHGC Solar Heat Gain Coeffecient***
6mm PerformaTech 206 / 14 / 6mm Clear
0.33
6mm PerformaTech 206 / 14 / 6.38mm Clear Laminate
0.33
6mm PerformaTech 206 / 14 / 6.5mm Clear VLam Silence Laminate
0.33
6mm Clear / 14 / 6mm LightBridge
0.57
6.38mm Clear Laminate/ 14 / 6mm LightBridge
0.56
6.5mm Clear VLam Silence Laminate/ 14 / 6mm LightBridge
0.55
6mm Grey* / 14 / 6mm LightBridge
0.33
6mm Clear / 14 / 6mm Clear
0.71
6.38mm Clear Laminate/ 14 / 6mm Clear
0.68
6.5mm Clear VLam Silence Laminate/ 14 / 6mm Clear
0.67
6mm Grey*/ 14 / 6.38mm Clear Laminate
0.45
6mm Grey*/ 14 / 6.5mm Clear VLam Silence Laminate
0.45
Centre of Glass U-value with Argon gas
6mm PerformaTech 206 / 14 / 6mm Clear
1.1
6mm PerformaTech 206 / 14 / 6.38mm Clear Laminate
1.1
6mm PerformaTech 206 / 14 / 6.5mm Clear VLam Silence Laminate
1.0
6mm Clear / 14 / 6mm LightBridge
1.2
6.38mm Clear Laminate/ 14 / 6mm LightBridge
1.2
6.5mm Clear VLam Silence Laminate/ 14 / 6mm LightBridge
2.2
6mm Grey* / 14 / 6mm LightBridge
1.2
6mm Clear / 14 / 6mm Clear
2.6
6.38mm Clear Laminate/ 14 / 6mm Clear
2.6
6.5mm Clear VLam Silence Laminate/ 14 / 6mm Clear
2.7
6mm Grey*/ 14 / 6.38mm Clear Laminate
2.7
6mm Grey*/ 14 / 6.5mm Clear VLam Silence Laminate
2.7
Wooden Joinery R VALUE - TGI-M Spacer + Argon gas
6mm PerformaTech 206 / 14 / 6mm Clear
0.74
6mm PerformaTech 206 / 14 / 6.38mm Clear Laminate
0.74
6mm PerformaTech 206 / 14 / 6.5mm Clear VLam Silence Laminate
0.78
6mm Clear / 14 / 6mm LightBridge
0.70
6.38mm Clear Laminate/ 14 / 6mm LightBridge
0.70
6.5mm Clear VLam Silence Laminate/ 14 / 6mm LightBridge
0.45
6mm Grey* / 14 / 6mm LightBridge
0.70
6mm Clear / 14 / 6mm Clear
0.40
6.38mm Clear Laminate/ 14 / 6mm Clear
0.40
6.5mm Clear VLam Silence Laminate/ 14 / 6mm Clear
0.39
6mm Grey*/ 14 / 6.38mm Clear Laminate
0.39
6mm Grey*/ 14 / 6.5mm Clear VLam Silence Laminate
0.39
Aluminium Joinery R VALUE - TGI-M Spacer + Argon
6mm PerformaTech 206 / 14 / 6mm Clear
0.38
6mm PerformaTech 206 / 14 / 6.38mm Clear Laminate
0.38
6mm PerformaTech 206 / 14 / 6.5mm Clear VLam Silence Laminate
0.39
6mm Clear / 14 / 6mm LightBridge
0.37
6.38mm Clear Laminate/ 14 / 6mm LightBridge
0.37
6.5mm Clear VLam Silence Laminate/ 14 / 6mm LightBridge
0.28
6mm Grey* / 14 / 6mm LightBridge
0.37
6mm Clear / 14 / 6mm Clear
0.26
6.38mm Clear Laminate/ 14 / 6mm Clear
0.26
6.5mm Clear VLam Silence Laminate/ 14 / 6mm Clear
0.25
6mm Grey*/ 14 / 6.38mm Clear Laminate
0.25
6mm Grey*/ 14 / 6.5mm Clear VLam Silence Laminate
0.25
Thermally Broken Aluminium Joinery R VALUE - TGI-M Spacer + Argon gas
6mm PerformaTech 206 / 14 / 6mm Clear
0.52
6mm PerformaTech 206 / 14 / 6.38mm Clear Laminate
0.52
6mm PerformaTech 206 / 14 / 6.5mm Clear VLam Silence Laminate
0.54
6mm Clear / 14 / 6mm LightBridge
0.50
6.38mm Clear Laminate/ 14 / 6mm LightBridge
0.50
6.5mm Clear VLam Silence Laminate/ 14 / 6mm LightBridge
0.36
6mm Grey* / 14 / 6mm LightBridge
0.50
6mm Clear / 14 / 6mm Clear
0.32
6.38mm Clear Laminate/ 14 / 6mm Clear
0.32
6.5mm Clear VLam Silence Laminate/ 14 / 6mm Clear
0.31
6mm Grey*/ 14 / 6.38mm Clear Laminate
0.31
6mm Grey*/ 14 / 6.5mm Clear VLam Silence Laminate
0.31
UPVC Joinery R VALUE - TGI-M Spacer + Argon gas
6mm PerformaTech 206 / 14 / 6mm Clear
0.68
6mm PerformaTech 206 / 14 / 6.38mm Clear Laminate
0.68
6mm PerformaTech 206 / 14 / 6.5mm Clear VLam Silence Laminate
0.71
6mm Clear / 14 / 6mm LightBridge
0.65
6.38mm Clear Laminate/ 14 / 6mm LightBridge
0.65
6.5mm Clear VLam Silence Laminate/ 14 / 6mm LightBridge
0.45
6mm Grey* / 14 / 6mm LightBridge
0.65
6mm Clear / 14 / 6mm Clear
0.40
6.38mm Clear Laminate/ 14 / 6mm Clear
0.40
6.5mm Clear VLam Silence Laminate/ 14 / 6mm Clear
0.39
6mm Grey*/ 14 / 6.38mm Clear Laminate
0.39
6mm Grey*/ 14 / 6.5mm Clear VLam Silence Laminate
0.39
6mm PerformaTech 206 / 14 / 6mm Clear
52
6mm PerformaTech 206 / 14 / 6.38mm Clear Laminate
46
6mm PerformaTech 206 / 14 / 6.5mm Clear VLam Silence Laminate
44
6mm Clear / 14 / 6mm LightBridge
65
6.38mm Clear Laminate/ 14 / 6mm LightBridge
56
6.5mm Clear VLam Silence Laminate/ 14 / 6mm LightBridge
53
6mm Grey* / 14 / 6mm LightBridge
31
6mm Clear / 14 / 6mm Clear
68
6.38mm Clear Laminate/ 14 / 6mm Clear
56
6.5mm Clear VLam Silence Laminate/ 14 / 6mm Clear
53
6mm Grey*/ 14 / 6.38mm Clear Laminate
28
6mm Grey*/ 14 / 6.5mm Clear VLam Silence Laminate
27
6mm PerformaTech 206 / 14 / 6mm Clear
6mm PerformaTech 206 / 14 / 6.38mm Clear Laminate
6mm PerformaTech 206 / 14 / 6.5mm Clear VLam Silence Laminate
6mm Clear / 14 / 6mm LightBridge
6.38mm Clear Laminate/ 14 / 6mm LightBridge
6.5mm Clear VLam Silence Laminate/ 14 / 6mm LightBridge
6mm Grey* / 14 / 6mm LightBridge
6mm Clear / 14 / 6mm Clear
6.38mm Clear Laminate/ 14 / 6mm Clear
6.5mm Clear VLam Silence Laminate/ 14 / 6mm Clear
6mm Grey*/ 14 / 6.38mm Clear Laminate
6mm Grey*/ 14 / 6.5mm Clear VLam Silence Laminate
| | Glass Colour | DAY LIGHT | Shading Coeffecient** | SHGC Solar Heat Gain Coeffecient*** | Centre of Glass U-value with Argon gas | Wooden Joinery R VALUE - TGI-M Spacer + Argon gas | Aluminium Joinery R VALUE - TGI-M Spacer + Argon | Thermally Broken Aluminium Joinery R VALUE - TGI-M Spacer + Argon gas | UPVC Joinery R VALUE - TGI-M Spacer + Argon gas | TDW- ISO | |
| --- | --- | --- | --- | --- | --- | --- | --- | --- | --- | --- | --- |
| 6mm PerformaTech 206 / 14 / 6mm Clear | Neutral | 68% | 0.38 | 0.33 | 1.1 | 0.74 | 0.38 | 0.52 | 0.68 | 52 | |
| 6mm PerformaTech 206 / 14 / 6.38mm Clear Laminate | Neutral | 67% | 0.38 | 0.33 | 1.1 | 0.74 | 0.38 | 0.52 | 0.68 | 46 | |
| 6mm PerformaTech 206 / 14 / 6.5mm Clear VLam Silence Laminate | Neutral | 67% | 0.38 | 0.33 | 1.0 | 0.78 | 0.39 | 0.54 | 0.71 | 44 | |
| 6mm Clear / 14 / 6mm LightBridge | Clear | 79% | 0.66 | 0.57 | 1.2 | 0.70 | 0.37 | 0.50 | 0.65 | 65 | |
| 6.38mm Clear Laminate/ 14 / 6mm LightBridge | Clear | 79% | 0.66 | 0.56 | 1.2 | 0.70 | 0.37 | 0.50 | 0.65 | 56 | |
| 6.5mm Clear VLam Silence Laminate/ 14 / 6mm LightBridge | Clear | 79% | 0.66 | 0.55 | 2.2 | 0.45 | 0.28 | 0.36 | 0.45 | 53 | |
| 6mm Grey* / 14 / 6mm LightBridge | Grey | 37% | 0.39 | 0.33 | 1.2 | 0.70 | 0.37 | 0.50 | 0.65 | 31 | |
| 6mm Clear / 14 / 6mm Clear | Clear | 78% | 0.81 | 0.71 | 2.6 | 0.40 | 0.26 | 0.32 | 0.40 | 68 | |
| 6.38mm Clear Laminate/ 14 / 6mm Clear | Clear | 78% | 0.81 | 0.68 | 2.6 | 0.40 | 0.26 | 0.32 | 0.40 | 56 | |
| 6.5mm Clear VLam Silence Laminate/ 14 / 6mm Clear | Clear | 78% | 0.81 | 0.67 | 2.7 | 0.39 | 0.25 | 0.31 | 0.39 | 53 | |
| 6mm Grey*/ 14 / 6.38mm Clear Laminate | Grey | 37% | 0.52 | 0.45 | 2.7 | 0.39 | 0.25 | 0.31 | 0.39 | 28 | |
| 6mm Grey*/ 14 / 6.5mm Clear VLam Silence Laminate | Grey | 37% | 0.52 | 0.45 | 2.7 | 0.39 | 0.25 | 0.31 | 0.39 | 27 | |