Based on your choices, we recommend:
LightBridge™ Clear Low-E
with clear glass

You want a home where you feel the warmth whilst being surrounded by natural light. LightBridge™ glass will ensure that your house welcomes natural light and retains warmth all-year-round.
Features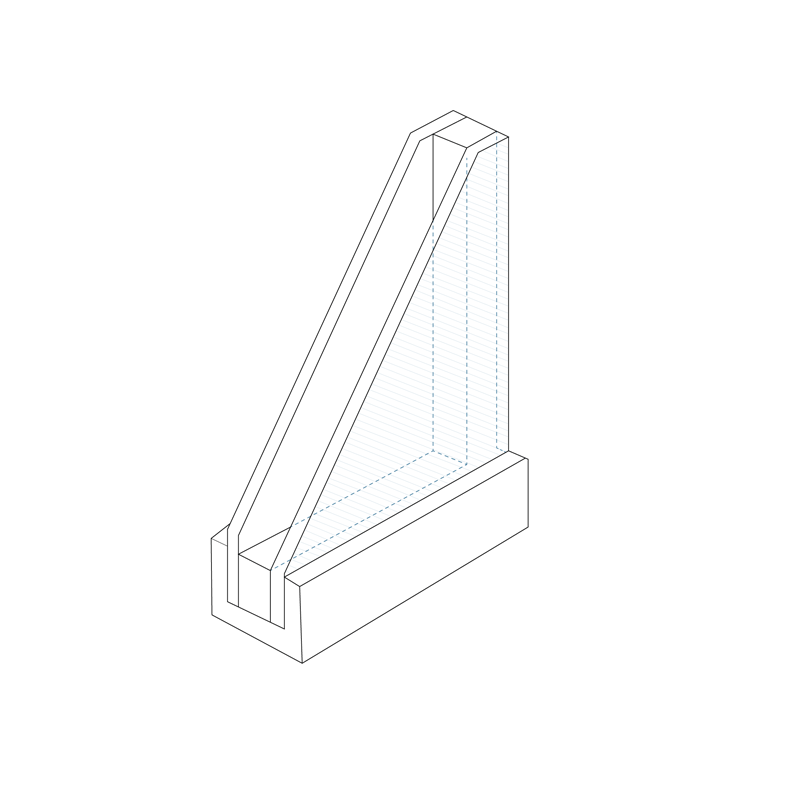 IGU
All LightBridge™ double glazing offers exceptional insulation combined with high light transmission through the use of clear low-e glass.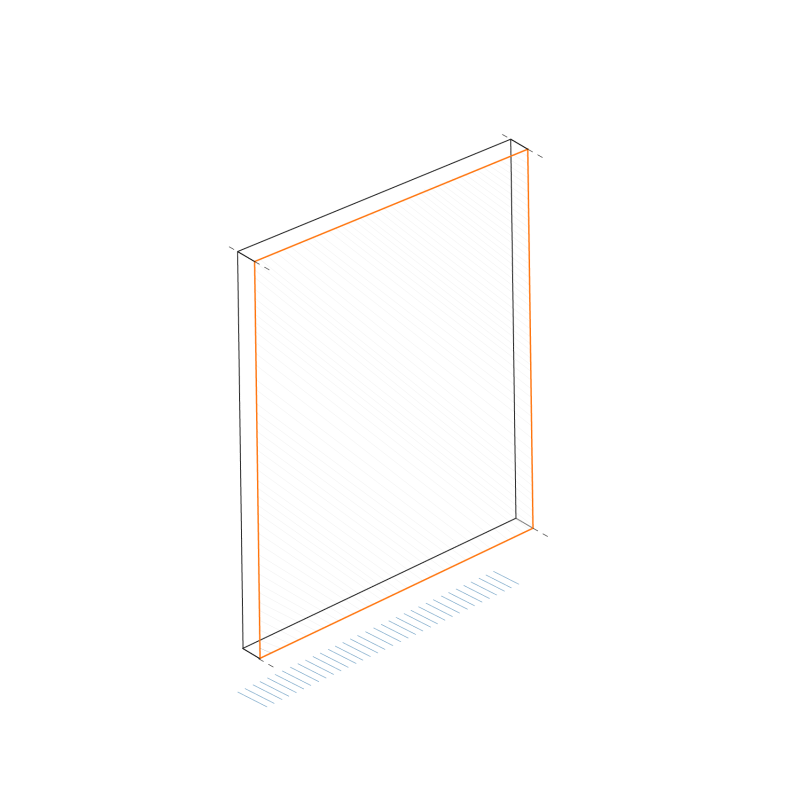 Low E Coating
The high performance coating is applied to allow natural light through without emitting radiant heat, maximising light and energy efficiency.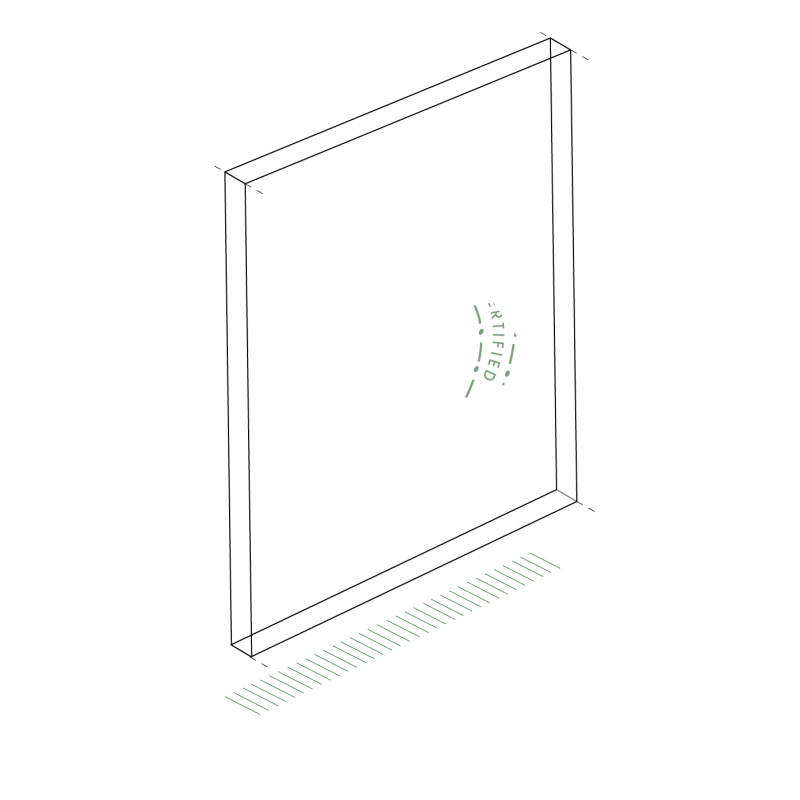 Tested & Certified
LightBridge™ is tested and certified to Grade A Safety glass standards.
Technical Specifications
6mm PerformaTech 206 / 14 / 6mm Clear 11
Neutral
6mm PerformaTech 206 / 14 / 6.38mm Clear Laminate
Neutral
6mm PerformaTech 206 / 14 / 6.5mm Clear VLam Silence Laminate 99
Neutral
6mm Clear / 14 / 6mm LightBridge 999
Clear
6.38mm Clear Laminate/ 14 / 6mm LightBridge
Clear
6.5mm Clear VLam Silence Laminate/ 14 / 6mm LightBridge
Clear
6mm Grey1 / 14 / 6mm LightBridge
Grey
6mm Clear / 14 / 6mm Clear
Clear
6.38mm Clear Laminate/ 14 / 6mm Clear
Clear
6.5mm Clear VLam Silence Laminate/ 14 / 6mm Clear
Clear
6mm Grey1/ 14 / 6.38mm Clear Laminate
Grey
6mm Grey1/ 14 / 6.5mm Clear VLam Silence Laminate
Grey
Day light
Higher number = lighter room
6mm PerformaTech 206 / 14 / 6mm Clear 11
68%
6mm PerformaTech 206 / 14 / 6.38mm Clear Laminate
67%
6mm PerformaTech 206 / 14 / 6.5mm Clear VLam Silence Laminate 99
67%
6mm Clear / 14 / 6mm LightBridge 999
79%
6.38mm Clear Laminate/ 14 / 6mm LightBridge
79%
6.5mm Clear VLam Silence Laminate/ 14 / 6mm LightBridge
79%
6mm Grey1 / 14 / 6mm LightBridge
37%
6mm Clear / 14 / 6mm Clear
78%
6.38mm Clear Laminate/ 14 / 6mm Clear
78%
6.5mm Clear VLam Silence Laminate/ 14 / 6mm Clear
78%
6mm Grey1/ 14 / 6.38mm Clear Laminate
37%
6mm Grey1/ 14 / 6.5mm Clear VLam Silence Laminate
37%
Shading Coeffecient2
Lower number = cooler room (good for Summer)
6mm PerformaTech 206 / 14 / 6mm Clear 11
0.38
6mm PerformaTech 206 / 14 / 6.38mm Clear Laminate
0.38
6mm PerformaTech 206 / 14 / 6.5mm Clear VLam Silence Laminate 99
0.38
6mm Clear / 14 / 6mm LightBridge 999
0.66
6.38mm Clear Laminate/ 14 / 6mm LightBridge
0.66
6.5mm Clear VLam Silence Laminate/ 14 / 6mm LightBridge
0.66
6mm Grey1 / 14 / 6mm LightBridge
0.39
6mm Clear / 14 / 6mm Clear
0.81
6.38mm Clear Laminate/ 14 / 6mm Clear
0.81
6.5mm Clear VLam Silence Laminate/ 14 / 6mm Clear
0.81
6mm Grey1/ 14 / 6.38mm Clear Laminate
0.52
6mm Grey1/ 14 / 6.5mm Clear VLam Silence Laminate
0.52
SHGC Solar Heat Gain Coeffecient3
Lower number = cooler room (good for Summer)
6mm PerformaTech 206 / 14 / 6mm Clear 11
0.33
6mm PerformaTech 206 / 14 / 6.38mm Clear Laminate
0.33
6mm PerformaTech 206 / 14 / 6.5mm Clear VLam Silence Laminate 99
0.33
6mm Clear / 14 / 6mm LightBridge 999
0.57
6.38mm Clear Laminate/ 14 / 6mm LightBridge
0.56
6.5mm Clear VLam Silence Laminate/ 14 / 6mm LightBridge
0.55
6mm Grey1 / 14 / 6mm LightBridge
0.33
6mm Clear / 14 / 6mm Clear
0.71
6.38mm Clear Laminate/ 14 / 6mm Clear
0.70
6.5mm Clear VLam Silence Laminate/ 14 / 6mm Clear
0.69
6mm Grey1/ 14 / 6.38mm Clear Laminate
0.45
6mm Grey1/ 14 / 6.5mm Clear VLam Silence Laminate
0.45
Centre of Glass U-value with Argon gas
Lower number = slower rate of heat loss (good for Winter)
6mm PerformaTech 206 / 14 / 6mm Clear 11
1.1
6mm PerformaTech 206 / 14 / 6.38mm Clear Laminate
1.1
6mm PerformaTech 206 / 14 / 6.5mm Clear VLam Silence Laminate 99
1.1
6mm Clear / 14 / 6mm LightBridge 999
1.2
6.38mm Clear Laminate/ 14 / 6mm LightBridge
1.2
6.5mm Clear VLam Silence Laminate/ 14 / 6mm LightBridge
1.2
6mm Grey1 / 14 / 6mm LightBridge
1.2
6mm Clear / 14 / 6mm Clear
2.6
6.38mm Clear Laminate/ 14 / 6mm Clear
2.6
6.5mm Clear VLam Silence Laminate/ 14 / 6mm Clear
2.6
6mm Grey1/ 14 / 6.38mm Clear Laminate
2.6
6mm Grey1/ 14 / 6.5mm Clear VLam Silence Laminate
2.6
Wooden Windows R VALUE4
Lower number = slower rate of heat loss (good for Winter)
6mm PerformaTech 206 / 14 / 6mm Clear 11
0.74
6mm PerformaTech 206 / 14 / 6.38mm Clear Laminate
0.74
6mm PerformaTech 206 / 14 / 6.5mm Clear VLam Silence Laminate 99
0.78
6mm Clear / 14 / 6mm LightBridge 999
0.70
6.38mm Clear Laminate/ 14 / 6mm LightBridge
0.70
6.5mm Clear VLam Silence Laminate/ 14 / 6mm LightBridge
0.45
6mm Grey1 / 14 / 6mm LightBridge
0.70
6mm Clear / 14 / 6mm Clear
0.40
6.38mm Clear Laminate/ 14 / 6mm Clear
0.40
6.5mm Clear VLam Silence Laminate/ 14 / 6mm Clear
0.39
6mm Grey1/ 14 / 6.38mm Clear Laminate
0.39
6mm Grey1/ 14 / 6.5mm Clear VLam Silence Laminate
0.39
Aluminium Windows R VALUE4
Lower number = slower rate of heat loss (good for Winter)
6mm PerformaTech 206 / 14 / 6mm Clear 11
0.38
6mm PerformaTech 206 / 14 / 6.38mm Clear Laminate
0.38
6mm PerformaTech 206 / 14 / 6.5mm Clear VLam Silence Laminate 99
0.39
6mm Clear / 14 / 6mm LightBridge 999
0.37
6.38mm Clear Laminate/ 14 / 6mm LightBridge
0.37
6.5mm Clear VLam Silence Laminate/ 14 / 6mm LightBridge
0.28
6mm Grey1 / 14 / 6mm LightBridge
0.37
6mm Clear / 14 / 6mm Clear
0.26
6.38mm Clear Laminate/ 14 / 6mm Clear
0.26
6.5mm Clear VLam Silence Laminate/ 14 / 6mm Clear
0.25
6mm Grey1/ 14 / 6.38mm Clear Laminate
0.25
6mm Grey1/ 14 / 6.5mm Clear VLam Silence Laminate
0.25
Thermally Broken Aluminium Windows R VALUE4
6mm PerformaTech 206 / 14 / 6mm Clear 11
0.52
6mm PerformaTech 206 / 14 / 6.38mm Clear Laminate
0.52
6mm PerformaTech 206 / 14 / 6.5mm Clear VLam Silence Laminate 99
0.54
6mm Clear / 14 / 6mm LightBridge 999
0.50
6.38mm Clear Laminate/ 14 / 6mm LightBridge
0.50
6.5mm Clear VLam Silence Laminate/ 14 / 6mm LightBridge
0.36
6mm Grey1 / 14 / 6mm LightBridge
0.50
6mm Clear / 14 / 6mm Clear
0.32
6.38mm Clear Laminate/ 14 / 6mm Clear
0.32
6.5mm Clear VLam Silence Laminate/ 14 / 6mm Clear
0.31
6mm Grey1/ 14 / 6.38mm Clear Laminate
0.31
6mm Grey1/ 14 / 6.5mm Clear VLam Silence Laminate
0.31
UPVC Windows R VALUE4
Lower number = slower rate of heat loss (good for Winter)
6mm PerformaTech 206 / 14 / 6mm Clear 11
0.68
6mm PerformaTech 206 / 14 / 6.38mm Clear Laminate
0.68
6mm PerformaTech 206 / 14 / 6.5mm Clear VLam Silence Laminate 99
0.71
6mm Clear / 14 / 6mm LightBridge 999
0.65
6.38mm Clear Laminate/ 14 / 6mm LightBridge
0.65
6.5mm Clear VLam Silence Laminate/ 14 / 6mm LightBridge
0.45
6mm Grey1 / 14 / 6mm LightBridge
0.65
6mm Clear / 14 / 6mm Clear
0.40
6.38mm Clear Laminate/ 14 / 6mm Clear
0.40
6.5mm Clear VLam Silence Laminate/ 14 / 6mm Clear
0.39
6mm Grey1/ 14 / 6.38mm Clear Laminate
0.39
6mm Grey1/ 14 / 6.5mm Clear VLam Silence Laminate
0.39
TDW- ISO
Low number = slower rate of damage from light
6mm PerformaTech 206 / 14 / 6mm Clear 11
52
6mm PerformaTech 206 / 14 / 6.38mm Clear Laminate
46
6mm PerformaTech 206 / 14 / 6.5mm Clear VLam Silence Laminate 99
44
6mm Clear / 14 / 6mm LightBridge 999
65
6.38mm Clear Laminate/ 14 / 6mm LightBridge
56
6.5mm Clear VLam Silence Laminate/ 14 / 6mm LightBridge
53
6mm Grey1 / 14 / 6mm LightBridge
31
6mm Clear / 14 / 6mm Clear
68
6.38mm Clear Laminate/ 14 / 6mm Clear
56
6.5mm Clear VLam Silence Laminate/ 14 / 6mm Clear
55
6mm Grey1/ 14 / 6.38mm Clear Laminate
28
6mm Grey1/ 14 / 6.5mm Clear VLam Silence Laminate
27
Glass Colour

Testing

Day light

Higher number = lighter room

Shading Coeffecient2

Lower number = cooler room (good for Summer)

SHGC Solar Heat Gain Coeffecient3

Lower number = cooler room (good for Summer)

Centre of Glass U-value with Argon gas

Lower number = slower rate of heat loss (good for Winter)

Wooden Windows R VALUE4

Lower number = slower rate of heat loss (good for Winter)

Aluminium Windows R VALUE4

Lower number = slower rate of heat loss (good for Winter)

Thermally Broken Aluminium Windows R VALUE4
UPVC Windows R VALUE4

Lower number = slower rate of heat loss (good for Winter)

TDW- ISO

Low number = slower rate of damage from light

6mm PerformaTech 206 / 14 / 6mm Clear 11
Neutral
68%
0.38
0.33
1.1
0.74
0.38
0.52
0.68
52
6mm PerformaTech 206 / 14 / 6.38mm Clear Laminate
Neutral
67%
0.38
0.33
1.1
0.74
0.38
0.52
0.68
46
6mm PerformaTech 206 / 14 / 6.5mm Clear VLam Silence Laminate 99
Neutral
67%
0.38
0.33
1.1
0.78
0.39
0.54
0.71
44
6mm Clear / 14 / 6mm LightBridge 999
Clear
79%
0.66
0.57
1.2
0.70
0.37
0.50
0.65
65
6.38mm Clear Laminate/ 14 / 6mm LightBridge
Clear
79%
0.66
0.56
1.2
0.70
0.37
0.50
0.65
56
6.5mm Clear VLam Silence Laminate/ 14 / 6mm LightBridge
Clear
79%
0.66
0.55
1.2
0.45
0.28
0.36
0.45
53
6mm Grey1 / 14 / 6mm LightBridge
Grey
37%
0.39
0.33
1.2
0.70
0.37
0.50
0.65
31
6mm Clear / 14 / 6mm Clear
Clear
78%
0.81
0.71
2.6
0.40
0.26
0.32
0.40
68
6.38mm Clear Laminate/ 14 / 6mm Clear
Clear
78%
0.81
0.70
2.6
0.40
0.26
0.32
0.40
56
6.5mm Clear VLam Silence Laminate/ 14 / 6mm Clear
Clear
78%
0.81
0.69
2.6
0.39
0.25
0.31
0.39
55
6mm Grey1/ 14 / 6.38mm Clear Laminate
Grey
37%
0.52
0.45
2.6
0.39
0.25
0.31
0.39
28
6mm Grey1/ 14 / 6.5mm Clear VLam Silence Laminate
Grey
37%
0.52
0.45
2.6
0.39
0.25
0.31
0.39
27