Based on your choices, we recommend:
EnergySaver™ Entry Level Low-E by Viridian
with clear glass

You want a home that has excellent low-e double glazing that will keep the warmth in your home all year round. But most of all, price is the most important aspect for you in relation to glass. While this may mean you may not have other benefits like furniture protection, acoustic or tinted glass, EnergySaver™ will keep the warmth in your home.
Features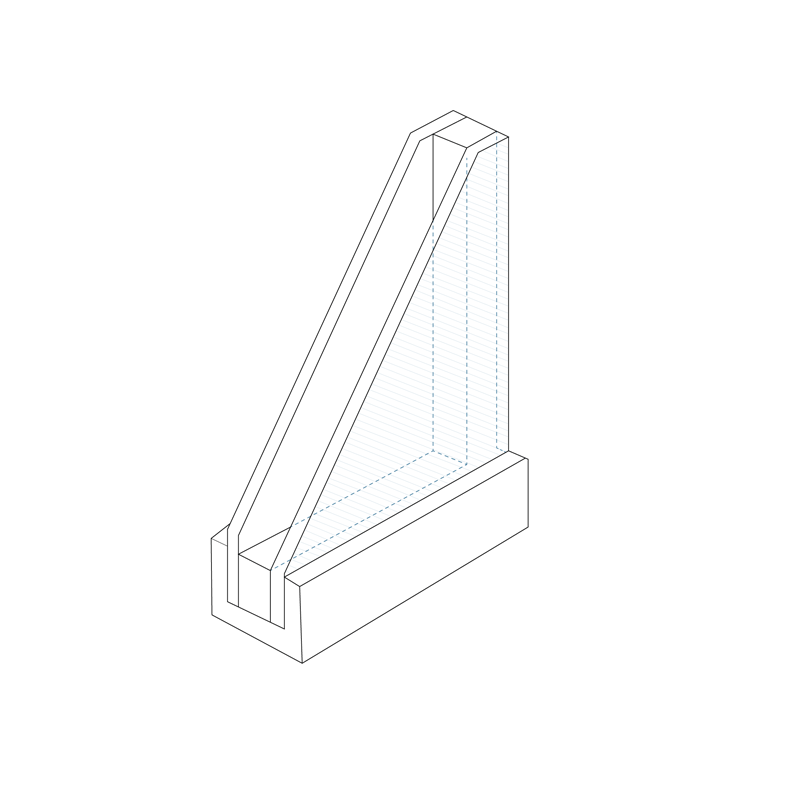 IGU
All EnergySaver™ double glazing offers good insulation combined with high light transmission through the use of clear low-e glass.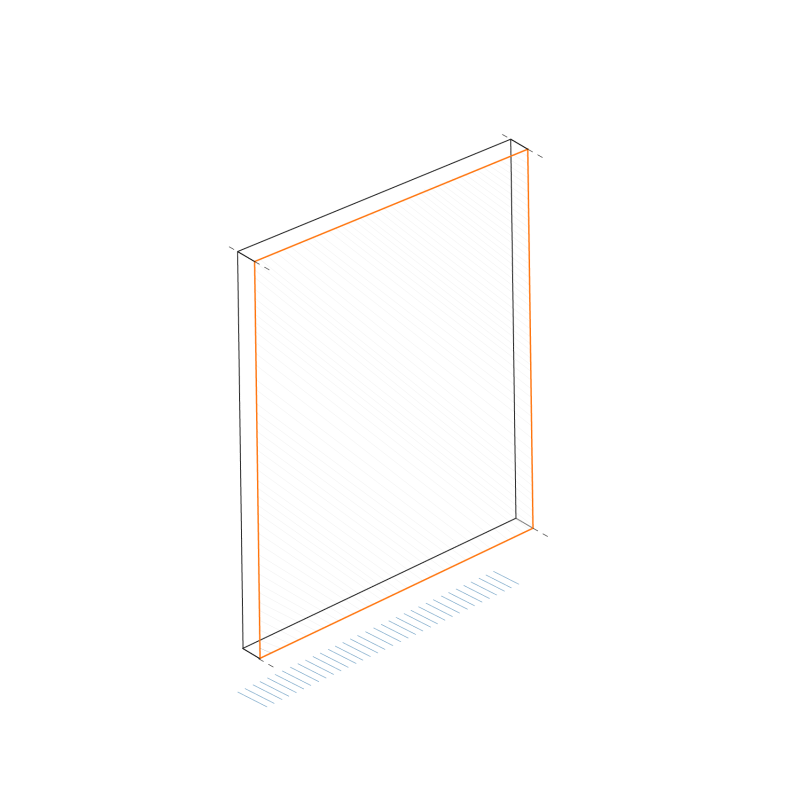 Low E Coating
The Low-E coating is applied to allow natural light through without emitting radiant heat, maximising light and energy efficiency.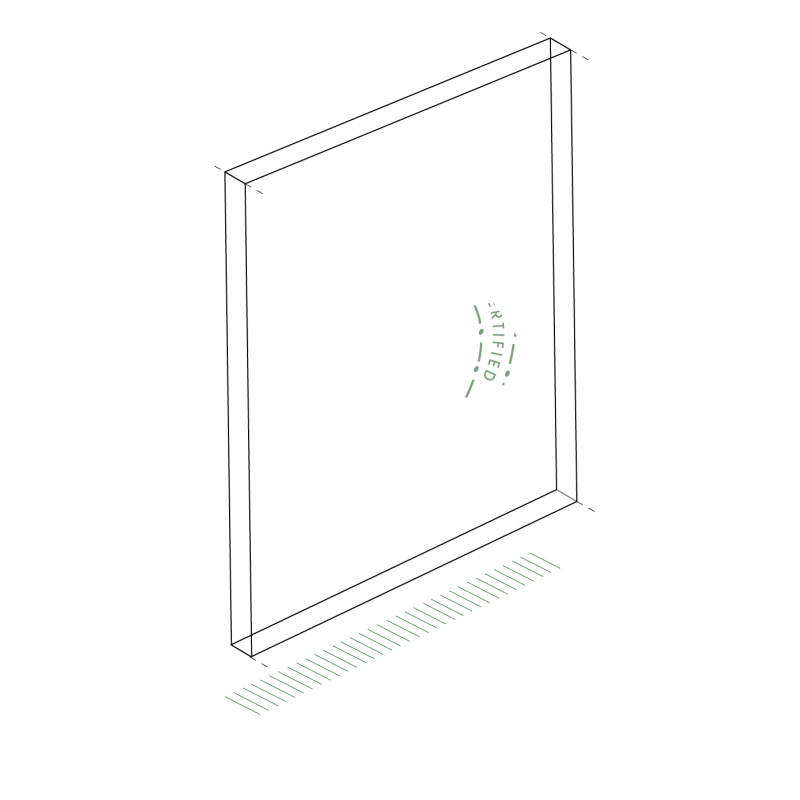 Tested & Certified
EnergySaver™ is tested and certified to Grade A Safety glass standards.
Technical Specifications
6mm PerformaTech 206 / 14 / 6mm Clear 11
Neutral
6mm PerformaTech 206 / 14 / 6.38mm Clear Laminate
Neutral
6mm PerformaTech 206 / 14 / 6.5mm Clear VLam Silence Laminate 99
Neutral
6mm Clear / 14 / 6mm LightBridge 999
Clear
6.38mm Clear Laminate/ 14 / 6mm LightBridge
Clear
6.5mm Clear VLam Silence Laminate/ 14 / 6mm LightBridge
Clear
6mm Grey1 / 14 / 6mm LightBridge
Grey
6mm Clear / 14 / 6mm Clear
Clear
6.38mm Clear Laminate/ 14 / 6mm Clear
Clear
6.5mm Clear VLam Silence Laminate/ 14 / 6mm Clear
Clear
6mm Grey1/ 14 / 6.38mm Clear Laminate
Grey
6mm Grey1/ 14 / 6.5mm Clear VLam Silence Laminate
Grey
Day light
Higher number = lighter room
6mm PerformaTech 206 / 14 / 6mm Clear 11
68%
6mm PerformaTech 206 / 14 / 6.38mm Clear Laminate
67%
6mm PerformaTech 206 / 14 / 6.5mm Clear VLam Silence Laminate 99
67%
6mm Clear / 14 / 6mm LightBridge 999
79%
6.38mm Clear Laminate/ 14 / 6mm LightBridge
79%
6.5mm Clear VLam Silence Laminate/ 14 / 6mm LightBridge
79%
6mm Grey1 / 14 / 6mm LightBridge
37%
6mm Clear / 14 / 6mm Clear
78%
6.38mm Clear Laminate/ 14 / 6mm Clear
78%
6.5mm Clear VLam Silence Laminate/ 14 / 6mm Clear
78%
6mm Grey1/ 14 / 6.38mm Clear Laminate
37%
6mm Grey1/ 14 / 6.5mm Clear VLam Silence Laminate
37%
Shading Coeffecient2
Lower number = cooler room (good for Summer)
6mm PerformaTech 206 / 14 / 6mm Clear 11
0.38
6mm PerformaTech 206 / 14 / 6.38mm Clear Laminate
0.38
6mm PerformaTech 206 / 14 / 6.5mm Clear VLam Silence Laminate 99
0.38
6mm Clear / 14 / 6mm LightBridge 999
0.66
6.38mm Clear Laminate/ 14 / 6mm LightBridge
0.66
6.5mm Clear VLam Silence Laminate/ 14 / 6mm LightBridge
0.66
6mm Grey1 / 14 / 6mm LightBridge
0.39
6mm Clear / 14 / 6mm Clear
0.81
6.38mm Clear Laminate/ 14 / 6mm Clear
0.81
6.5mm Clear VLam Silence Laminate/ 14 / 6mm Clear
0.81
6mm Grey1/ 14 / 6.38mm Clear Laminate
0.52
6mm Grey1/ 14 / 6.5mm Clear VLam Silence Laminate
0.52
SHGC Solar Heat Gain Coeffecient3
Lower number = cooler room (good for Summer)
6mm PerformaTech 206 / 14 / 6mm Clear 11
0.33
6mm PerformaTech 206 / 14 / 6.38mm Clear Laminate
0.33
6mm PerformaTech 206 / 14 / 6.5mm Clear VLam Silence Laminate 99
0.33
6mm Clear / 14 / 6mm LightBridge 999
0.57
6.38mm Clear Laminate/ 14 / 6mm LightBridge
0.56
6.5mm Clear VLam Silence Laminate/ 14 / 6mm LightBridge
0.55
6mm Grey1 / 14 / 6mm LightBridge
0.33
6mm Clear / 14 / 6mm Clear
0.71
6.38mm Clear Laminate/ 14 / 6mm Clear
0.70
6.5mm Clear VLam Silence Laminate/ 14 / 6mm Clear
0.69
6mm Grey1/ 14 / 6.38mm Clear Laminate
0.45
6mm Grey1/ 14 / 6.5mm Clear VLam Silence Laminate
0.45
Centre of Glass U-value with Argon gas
Lower number = slower rate of heat loss (good for Winter)
6mm PerformaTech 206 / 14 / 6mm Clear 11
1.1
6mm PerformaTech 206 / 14 / 6.38mm Clear Laminate
1.1
6mm PerformaTech 206 / 14 / 6.5mm Clear VLam Silence Laminate 99
1.1
6mm Clear / 14 / 6mm LightBridge 999
1.2
6.38mm Clear Laminate/ 14 / 6mm LightBridge
1.2
6.5mm Clear VLam Silence Laminate/ 14 / 6mm LightBridge
1.2
6mm Grey1 / 14 / 6mm LightBridge
1.2
6mm Clear / 14 / 6mm Clear
2.6
6.38mm Clear Laminate/ 14 / 6mm Clear
2.6
6.5mm Clear VLam Silence Laminate/ 14 / 6mm Clear
2.6
6mm Grey1/ 14 / 6.38mm Clear Laminate
2.6
6mm Grey1/ 14 / 6.5mm Clear VLam Silence Laminate
2.6
Wooden Windows R VALUE4
Lower number = slower rate of heat loss (good for Winter)
6mm PerformaTech 206 / 14 / 6mm Clear 11
0.74
6mm PerformaTech 206 / 14 / 6.38mm Clear Laminate
0.74
6mm PerformaTech 206 / 14 / 6.5mm Clear VLam Silence Laminate 99
0.78
6mm Clear / 14 / 6mm LightBridge 999
0.70
6.38mm Clear Laminate/ 14 / 6mm LightBridge
0.70
6.5mm Clear VLam Silence Laminate/ 14 / 6mm LightBridge
0.45
6mm Grey1 / 14 / 6mm LightBridge
0.70
6mm Clear / 14 / 6mm Clear
0.40
6.38mm Clear Laminate/ 14 / 6mm Clear
0.40
6.5mm Clear VLam Silence Laminate/ 14 / 6mm Clear
0.39
6mm Grey1/ 14 / 6.38mm Clear Laminate
0.39
6mm Grey1/ 14 / 6.5mm Clear VLam Silence Laminate
0.39
Aluminium Windows R VALUE4
Lower number = slower rate of heat loss (good for Winter)
6mm PerformaTech 206 / 14 / 6mm Clear 11
0.38
6mm PerformaTech 206 / 14 / 6.38mm Clear Laminate
0.38
6mm PerformaTech 206 / 14 / 6.5mm Clear VLam Silence Laminate 99
0.39
6mm Clear / 14 / 6mm LightBridge 999
0.37
6.38mm Clear Laminate/ 14 / 6mm LightBridge
0.37
6.5mm Clear VLam Silence Laminate/ 14 / 6mm LightBridge
0.28
6mm Grey1 / 14 / 6mm LightBridge
0.37
6mm Clear / 14 / 6mm Clear
0.26
6.38mm Clear Laminate/ 14 / 6mm Clear
0.26
6.5mm Clear VLam Silence Laminate/ 14 / 6mm Clear
0.25
6mm Grey1/ 14 / 6.38mm Clear Laminate
0.25
6mm Grey1/ 14 / 6.5mm Clear VLam Silence Laminate
0.25
Thermally Broken Aluminium Windows R VALUE4
6mm PerformaTech 206 / 14 / 6mm Clear 11
0.52
6mm PerformaTech 206 / 14 / 6.38mm Clear Laminate
0.52
6mm PerformaTech 206 / 14 / 6.5mm Clear VLam Silence Laminate 99
0.54
6mm Clear / 14 / 6mm LightBridge 999
0.50
6.38mm Clear Laminate/ 14 / 6mm LightBridge
0.50
6.5mm Clear VLam Silence Laminate/ 14 / 6mm LightBridge
0.36
6mm Grey1 / 14 / 6mm LightBridge
0.50
6mm Clear / 14 / 6mm Clear
0.32
6.38mm Clear Laminate/ 14 / 6mm Clear
0.32
6.5mm Clear VLam Silence Laminate/ 14 / 6mm Clear
0.31
6mm Grey1/ 14 / 6.38mm Clear Laminate
0.31
6mm Grey1/ 14 / 6.5mm Clear VLam Silence Laminate
0.31
UPVC Windows R VALUE4
Lower number = slower rate of heat loss (good for Winter)
6mm PerformaTech 206 / 14 / 6mm Clear 11
0.68
6mm PerformaTech 206 / 14 / 6.38mm Clear Laminate
0.68
6mm PerformaTech 206 / 14 / 6.5mm Clear VLam Silence Laminate 99
0.71
6mm Clear / 14 / 6mm LightBridge 999
0.65
6.38mm Clear Laminate/ 14 / 6mm LightBridge
0.65
6.5mm Clear VLam Silence Laminate/ 14 / 6mm LightBridge
0.45
6mm Grey1 / 14 / 6mm LightBridge
0.65
6mm Clear / 14 / 6mm Clear
0.40
6.38mm Clear Laminate/ 14 / 6mm Clear
0.40
6.5mm Clear VLam Silence Laminate/ 14 / 6mm Clear
0.39
6mm Grey1/ 14 / 6.38mm Clear Laminate
0.39
6mm Grey1/ 14 / 6.5mm Clear VLam Silence Laminate
0.39
TDW- ISO
Low number = slower rate of damage from light
6mm PerformaTech 206 / 14 / 6mm Clear 11
52
6mm PerformaTech 206 / 14 / 6.38mm Clear Laminate
46
6mm PerformaTech 206 / 14 / 6.5mm Clear VLam Silence Laminate 99
44
6mm Clear / 14 / 6mm LightBridge 999
65
6.38mm Clear Laminate/ 14 / 6mm LightBridge
56
6.5mm Clear VLam Silence Laminate/ 14 / 6mm LightBridge
53
6mm Grey1 / 14 / 6mm LightBridge
31
6mm Clear / 14 / 6mm Clear
68
6.38mm Clear Laminate/ 14 / 6mm Clear
56
6.5mm Clear VLam Silence Laminate/ 14 / 6mm Clear
55
6mm Grey1/ 14 / 6.38mm Clear Laminate
28
6mm Grey1/ 14 / 6.5mm Clear VLam Silence Laminate
27
Glass Colour

Testing

Day light

Higher number = lighter room

Shading Coeffecient2

Lower number = cooler room (good for Summer)

SHGC Solar Heat Gain Coeffecient3

Lower number = cooler room (good for Summer)

Centre of Glass U-value with Argon gas

Lower number = slower rate of heat loss (good for Winter)

Wooden Windows R VALUE4

Lower number = slower rate of heat loss (good for Winter)

Aluminium Windows R VALUE4

Lower number = slower rate of heat loss (good for Winter)

Thermally Broken Aluminium Windows R VALUE4
UPVC Windows R VALUE4

Lower number = slower rate of heat loss (good for Winter)

TDW- ISO

Low number = slower rate of damage from light

6mm PerformaTech 206 / 14 / 6mm Clear 11
Neutral
68%
0.38
0.33
1.1
0.74
0.38
0.52
0.68
52
6mm PerformaTech 206 / 14 / 6.38mm Clear Laminate
Neutral
67%
0.38
0.33
1.1
0.74
0.38
0.52
0.68
46
6mm PerformaTech 206 / 14 / 6.5mm Clear VLam Silence Laminate 99
Neutral
67%
0.38
0.33
1.1
0.78
0.39
0.54
0.71
44
6mm Clear / 14 / 6mm LightBridge 999
Clear
79%
0.66
0.57
1.2
0.70
0.37
0.50
0.65
65
6.38mm Clear Laminate/ 14 / 6mm LightBridge
Clear
79%
0.66
0.56
1.2
0.70
0.37
0.50
0.65
56
6.5mm Clear VLam Silence Laminate/ 14 / 6mm LightBridge
Clear
79%
0.66
0.55
1.2
0.45
0.28
0.36
0.45
53
6mm Grey1 / 14 / 6mm LightBridge
Grey
37%
0.39
0.33
1.2
0.70
0.37
0.50
0.65
31
6mm Clear / 14 / 6mm Clear
Clear
78%
0.81
0.71
2.6
0.40
0.26
0.32
0.40
68
6.38mm Clear Laminate/ 14 / 6mm Clear
Clear
78%
0.81
0.70
2.6
0.40
0.26
0.32
0.40
56
6.5mm Clear VLam Silence Laminate/ 14 / 6mm Clear
Clear
78%
0.81
0.69
2.6
0.39
0.25
0.31
0.39
55
6mm Grey1/ 14 / 6.38mm Clear Laminate
Grey
37%
0.52
0.45
2.6
0.39
0.25
0.31
0.39
28
6mm Grey1/ 14 / 6.5mm Clear VLam Silence Laminate
Grey
37%
0.52
0.45
2.6
0.39
0.25
0.31
0.39
27